San Diego Incubator for Innovation teams have created water-related products and services, and STEM learning programs. Meet them at our

Innovation Launch!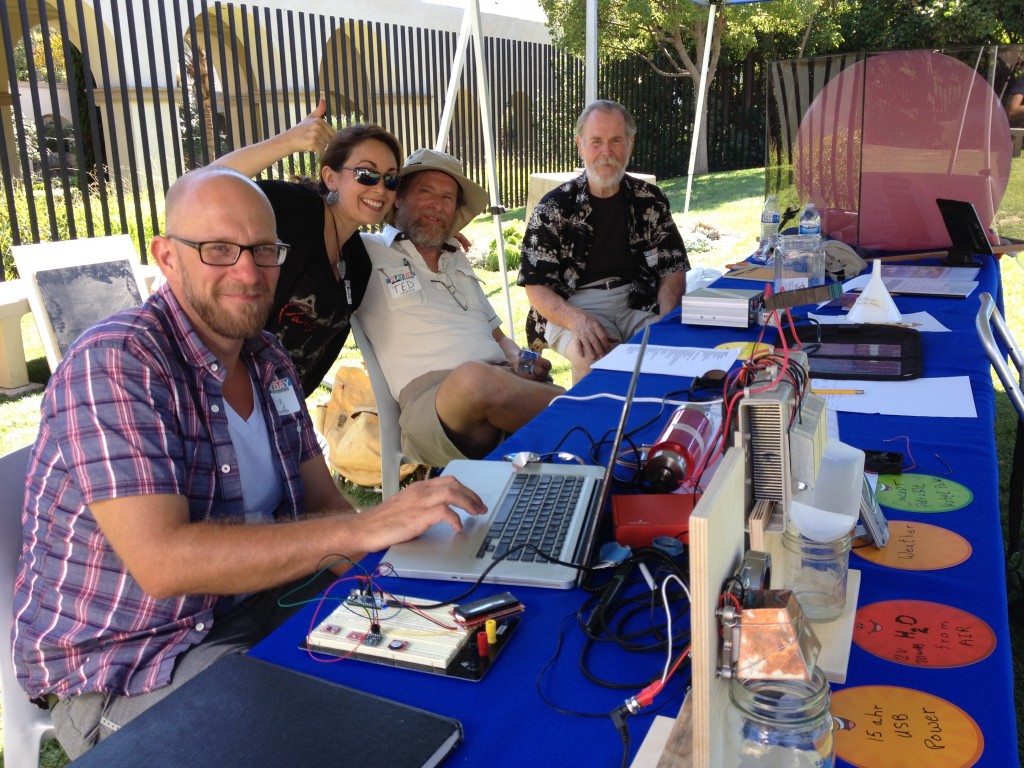 Water Drops Portable Water Supply  is a lightweight, portable, solar-powered machine that extracts water from air for backpacking excursions and emergency situations. Their atmospheric test chamber, created for testing their product, will be used for dynamic science learning.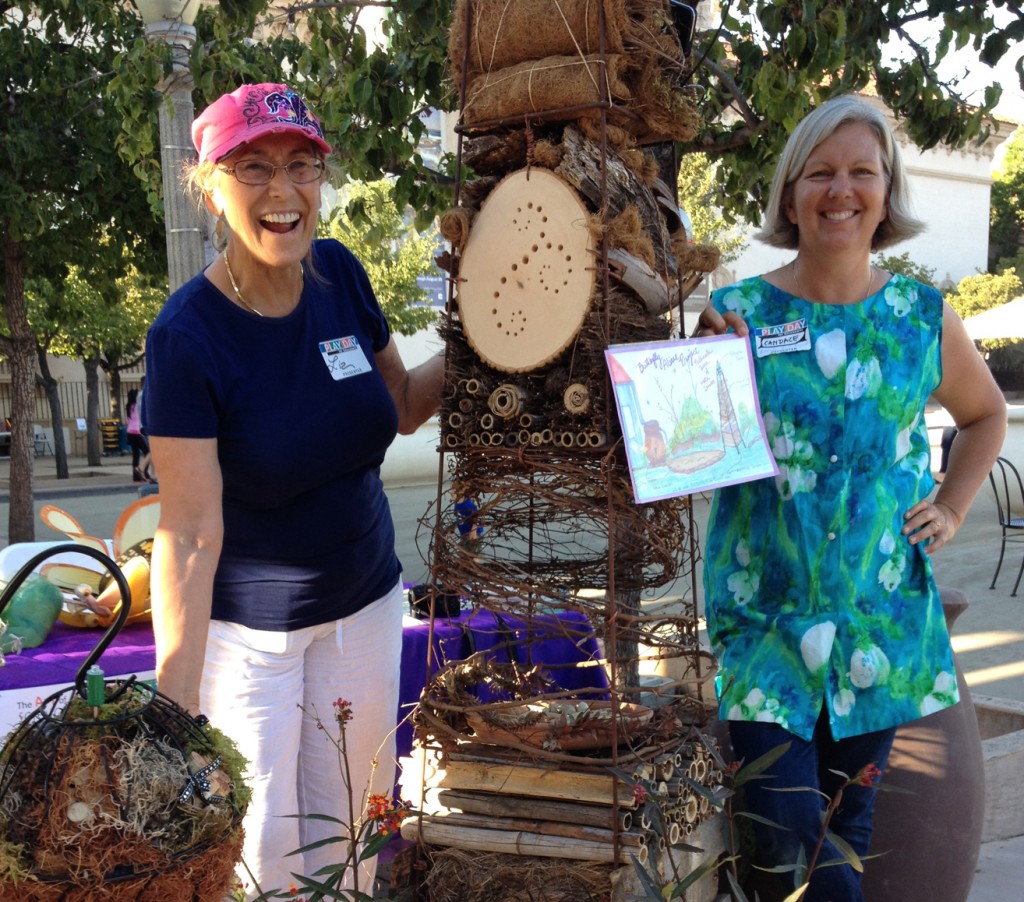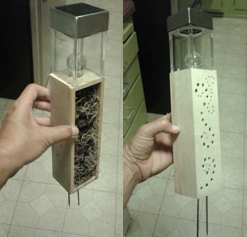 The BeeLite encourages water-wise gardening while providing shelter for endangered insect pollinators. It uses solar energy to power a soil moisture meter in an artistic housing that attracts solitary native bees.

The Built Environment Innovation Connection provides curricula for college and high-school AP students to collaboratively plan and develop water-neutral built-environment projects using modern Building Information Modeling technologies and Integrated Project Delivery business processes.

DIY EcoLab is an art-science kit that integrates scientific inquiry with creative artistic expression. DIY EcoLab will grow into a series of kits, all designed to promote scientific and artistic experimentation.

En Plein Aire is a mobile application designed to inspire beautiful and water-smart landscape designs embodying San Diego lifestyles. En Plein Aire will also provide links to landscaping resources and planning tools.

The Epic Water Game is a simulation-based computer game designed for young students to experiment with our regional water system through time, manipulating variables to see the consequences.

Kate's Place Water Innovation Center integrates a water-wise house and garden featuring technologies old and new. Named in honor of Kate Sessions the "mother of Balboa Park," the Water Innovation Center will invite community members to innovate new solutions to our water challenge.

Sculptural Dew Collectors are biologically inspired sculptures that harvest water from the atmosphere. Accompanying active learning programs will explore the microphysics of water, including molecular polarity, and hydrophilic and hydrophobic materials.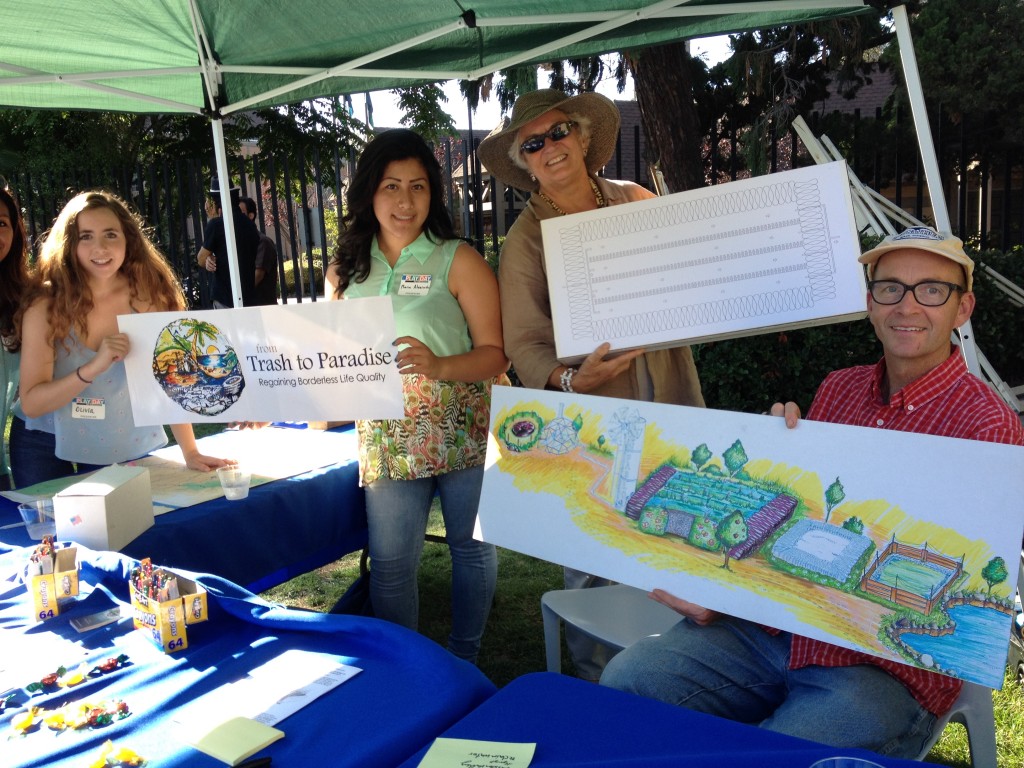 Trash to Paradise is a low-cost mid-size water treatment plant that transforms sewer water into water for irrigation. The design involves recycled materials and wetland plants, executed by engaging local communities in the Tijuana River Watershed.
Meet San Diego's innovation teams and learn about their water-related projects at our Innovation Launch, Thursday, October 16, 2014.